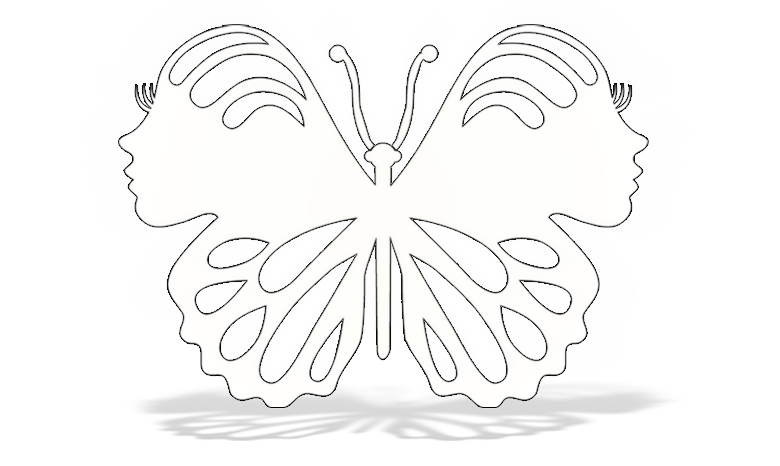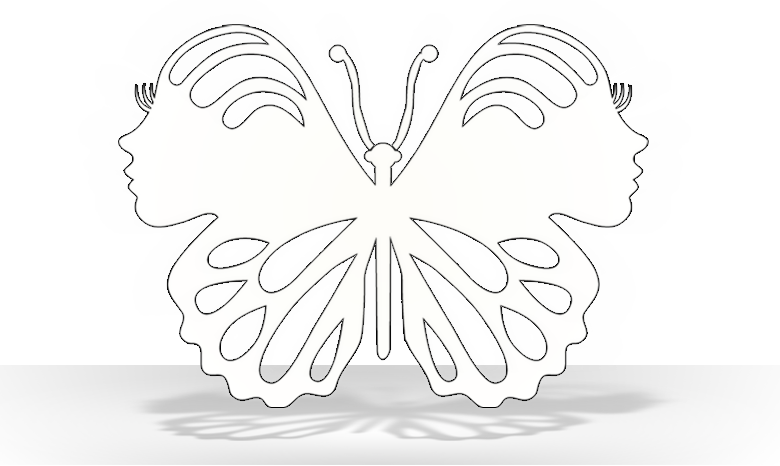 Who We Are
After 12 wonderful years delivering superb service to distinguished South Bay clientele, the creators of Le Visage Salon proudly present Samitra; a new concept in personal beauty care.
From the Le Visage cocoon comes a boutique sister location conveniently located in the heart of The City. Working on a referral only and by appointment basis, Samitra Salon guarantees each client will receive a customized experience beyond their wildest expectations.
Owned and operated by two sisters with a combined 20 plus years in the beauty industry, the salon offers a full range of personalized hair and skin care in a tranquil industrial couture setting. Services are provided by;
SAMERA
Master stylist Samera treats her clientele to a full arsenal of catchy colors, glamorous cuts, and elegant styles. Since graduating from San Jose State with a degree in marketing, she's been professionally trained in cosmetology at San Francisco Institute, Bumble & Bumble University, and Toni & Guy Academy. A maestro of both the Goldwell and Wella color systems, she's been a distinguished guest at the American Board of Certified Hair Colorists' "Energizing Summit" for three years straight.  
Samera thoroughly enjoys helping people feel good about themselves, meticulously creating the perfect look one client at a time. She appreciates that her craft can make a positive change in a customer's appearance and confidence. An absolute whiz with color selection, and a magician at shaping hair; she has even the most discerning patrons feeling ecstatic!
Her specialized skills include Advanced Coloring, Scissor and Razor Cuts, Keratin Treatments, Professional Photo Shoots, Glamorous Extensions, and the most challenging color corrections.
MEETRA
Commonly referred to as a "Brow Shaping Specialist"; Meetra oversees the skin and body care division of the salon. As a Master skin care therapist she is passionate about helping clients feel beautiful on the inside, and look beautiful on the outside. She specializes in a wide variety of services including refreshing facials, discreet waxing, wedding/special event make-up, and designing tailor-made complete skin care programs.
An early adopter of Jan Marini skin care products, she's remained on the cutting edge of epidermal technology throughout her career. Meetra is equally adept at solving the most persistent skin problems, or simply enhancing your current look. She's been a licensed provider of Victoria Morton's mineral wraps since 1996 and has been personally invited to wrap Hollywood celebrities before A-list events including the Oscars and Emmy's.
Developing her own unique methods of signature facials, Meetra has cultivated an extensive education; currently focusing on skin hydration, rejuvenation, and anti-aging.
Services
Complete personalized attention and treatments
You will feel as if it's your own private salon! Each client has a dedicated personal stylist or skin technician, who is responsible for their care throughout the entire visit. We do not bounce clients between separate colorists, cutters, or techs. Every detail is thoughtfully considered and planned; even the background music is customized to suit the mood you're in.
Hair                                                                                                      
Women's Cuts $90 and up
Men's Cuts $60 and up, with Grey Blending $75 and up
Color Touch-up $75 and up
Full Color $90 and up
Partial/Full Highlights $110/$150 and up
Partial/Full Balayage $150/$175 and up
Ombre $200 and up
Color Correction – requires free consult
Glamorous Hair Extensions – requires free consult
Brazilian Keratin Treatment $325
Scalp and Hair Treatment $45, with Blow-dry $55
Wash & Blowout $45
Split-ends treatment $50
Bridal Hair & Make-up $300 and up (available in salon or on-site)
Skin                                                                                                                    
Waxing
Full-Face $50 ; Eye-Brow Design $25 ; Lip $10
Full Arm $60 ; Half Arm $45 ; Underarm $25
Full Leg $75 ; Half Leg $50
Brazilian $65 ; Bikini $45 (no "double-dipping")
Back $65
Facial Treatments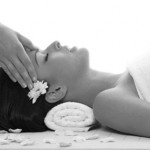 As everyone's needs are unique; all our facials are heavily customized and require ample time provisions to ensure our skin care therapist can treat every concern in depth.
Deep Pore-Cleaning Facial
Whether you have adult acne or unpredictable breakouts, our deep pore-cleaning facial is designed to clear existing acne and clogged pores. Deep pore cleansing, surface exfoliations, and skin softeners assist in the extraction of impurities. This purifying treatment detoxifies congested skin and soothes the most troubled complexions.
Glycolic Facial
Our glycolic treatment removes dead skin cells, increases circulation, and stimulates healthy cell growth and wrinkle reduction. This treatment lightens, brightens, and hydrates the skin; leaving it firmer and more youthful.
Revive Oxygen-Infusion Facial
Our answer to an affirming, hydrating, and skin tightening facial. Oxygen under pressure is applied to the skin's surface; cooling and calming the skin while restoring its natural vitality. Moisture binding ingredients and wrinkle smoothing serums are layered to create an effect that lifts, plumps, and firms the skin. You will see immediate results that will continue for days to come.
Glow Oxygen-Infusion Facial
With this treatment your skin will look younger, brighter, and more luminous. Uneven skin tone is balanced, and with only one treatment your skin will look and feel hydrated and radiant. This soothing and relaxing glow treatment will leave your skin red-carpet ready.
Diamond Peel (addition to any facial)
This peel erases epidermal layers at varying depths in a controlled manner. It mechanically alters the epidermis and invigorates cell renewal to create a healthy balanced skin surface.
Express Infusion for Delicate Areas (addition to any facial)
A natural alternative to anti-wrinkle injections. With a focus on the eyes and lips; this treatment dramatically smoothes, tightens and firms the eye contour and immediately plumps and softens lips.
Products
Exceptional Value and Results
Our motto is simple- Samitra Salon is exclusively devoted to serving our clients interests and helping them look their very best. We continuously strive to understand each customer's needs and provide them the ultimate salon experience. We promise to deliver exceptional service using top professional products, innovative tools, and the most up-to-date education available. We are passionate about growing both artistically and professionally, and are committed to developing fulfilling long-term client relationships.
Scheduling
Flexible scheduling based on client needs
Our appointment only salon is owner operated. We cater to our client's schedules, and no one else's. We arrange an appointment that works for you, and our operating hours are not rigid. You won't have to schedule around an employee's vacation or sick days, and you won't be waiting in the lobby while we take care of a "walk in" first. You're appointment belongs to you, and only you!
Convenient Downtown SF location
Our salon is located in the burgeoning 10th/Market area between Civic Center BART and Van Ness Muni; so we're easily accessed by public transit. There's also a parking garage just across the street at NEMA apartments that's open to the public. Clients can pop in and out during work hours, or just after. They won't have to deal with the mess and traffic of Union Square.
Samitra Salon is open by appointment only on Tuesdays through Saturdays. For requests outside normal business days please call (415) 240-6738.
By Referral Only

Samitra Salon is an exclusive referral only salon providing a warm and inviting atmosphere in an intimate boutique setting.
Our clients matter most and we focus on giving each one the special level of care and consideration they deserve. In order to avoid spending valuable resources marketing to the general public, we accept new clientele on a referral only basis. It's a great way to do business, and we're certain you'll really appreciate the difference!
"By Referral Only" is based on the concept of delivering an extraordinary level of service that results in clients being more than satisfied with the job done for them. As a result, they want their friends, relatives and business associates to have the same satisfying experience they've had. It's a way of doing business where everyone wins.
The fundamental concept is often referred to in today's business world as the "law of reciprocity", or more simply "you get what you give". As an owner-operated salon, our customers are our very livelihood. Our goal is to have them so pleased with their results and experience, that they will readily refer us whenever they have the opportunity.
All our clients will benefit from the experience and expertise we've gained in our many years in the beauty industry. With a business built "By Referral Only", we can afford to commit the vast majority of our time providing the superior level of service our clientele and their referrals deserve. We are totally committed to providing our clients a world-class level of service that is above and beyond their expectations. In turn, we promise to offer the same commitment to the friends, family and co-workers they refer to us.
Unfortunately, many large box salons see their customers as a one-time only transaction. They make no long-term commitment to their customers' well being. There may be some very good stylists at these salons, but they're not usually loyal to their employer. Big box salons know their retention will be minimal so they focus on "casting a wide net". It's nothing more than a basic numbers game to them.
In contrast, operating on a referral basis demands that we build long term, nurturing relationships with every single customer. In order for us to be able to commit the extra hours giving each client the world-class service they deserve; we really do NEED their REFERRALS. Our customers are the key to making it all happen. Without them on our team, the whole system falls apart. However, if we can gain their support, we'll all be winners for the long run!
Contact Us
Samitra Salon ~~ 73 10th Street, San Francisco, CA ~~ (415) 240 6738